The landscape of your property should be almost as important as everything else in your home!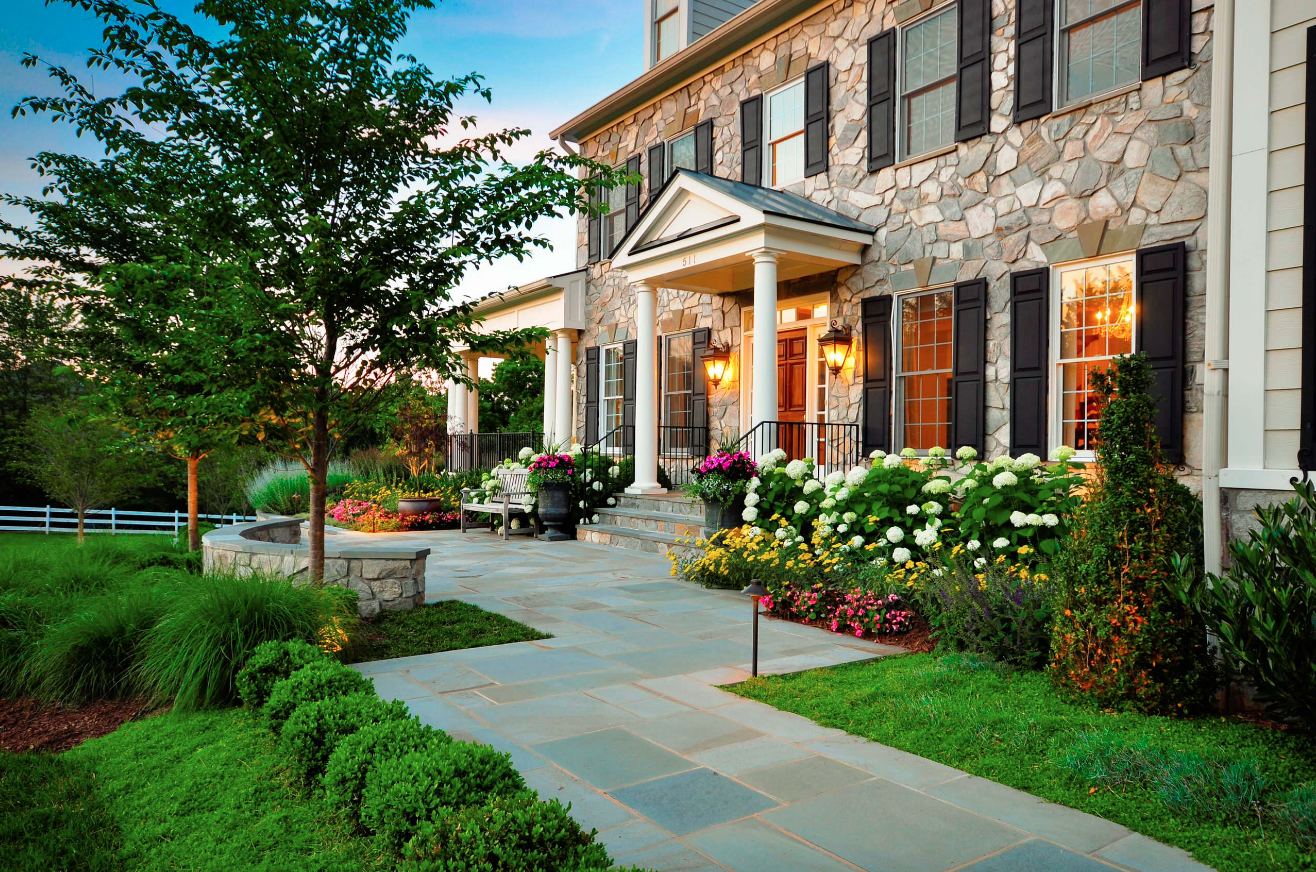 It is the first thing people see as they drive by your house. The right landscape can make you look well-kept and organized, while a bad landscape can give off a not-so-good first impression. Whether you are a beginner at landscaping or need a refresher, here are landscaping do's and don'ts to help you be a better groundskeeper.
Do Take Care of Your Lawn
For many homeowners, their grass is the key feature of their landscape. A bright and lush lawn can make a property stand out on the block. Taking good care of your lawn is a simple way to boost your curb appeal.
Mow your lawn during the cool part of the day. Early morning or evenings are best as the coolness of the air helps keep moisture at the root level.
Don't Use Sharp Blades When Mowing
The blades on your mower should be fairly sharp when you mow the lawn. A sharp blade will cleanly cut the blade of grass. A dull blade will tear the grass and will need multiple passes over, which will turn your lawn brown.
Do Vary the Types of Plants Used
If all you do is plant the same type of tree and flower around your yard, your landscape will look dull. Bring in some variety with the type of plants you use. Once they mature, you'll have a nice assortment of color, shapes and sizes that give your yard some texture.
Don't Overcrowd Your Plants
Planting too many plants in a small space will not only look cluttered, but there will be no room for your plants to grow. Research beforehand the final dimensions of a mature plant and space accordingly.
Do Regularly Pruning and Trimming
Trees, bushes, hedges, and vines will need regular trimming and pruning. Make sure you keep up with the maintenance, or your landscape will get out of control. This becomes very important if you have vines that grow onto your house. If you do not keep up with pruning, the vines can cover windows, doors, gutters, and anything else important on the house. Plus, it can also be a way for bugs and pests to enter your home.
Don't Overshadow Your House with Trees
Having trees that add an entrance or give your property privacy are a nice touch to your landscape. However, if they overtake the yard that can be a landscape don't. Strategically plant trees that are not too close to the house, or you'll constantly be trimming branches away.
Do Have a Plan
Landscaping can quickly become overwhelming without a plan and end goal in mind. Think about what you want to include and how if all your ideas are practical to implement. Draw out your ideas to visualize the final look before beginning. Planning ahead of time can help prevent any expensive changes down the road.
A landscaping plan should also include a maintenance aspect as well. After all the hard work you put in, it would be a shame for it to go to waste by neglecting your yard.
– Landscaping Do's and Don'ts to Be a Better Groundskeeper