Key Takeaways
Long-term capital gains, depreciation, and rental property deductions are just a few tax benefits real estate investors receive.
Working with a CPA is arguably the number one tax tip all real estate investors should take to heart if they want to get the biggest return possible.
If you make a tax mistake when filing, all you have to do is fill out a 1040X form and mail it to the IRS.
---
Tax season is upon us, which means everyone is scrambling to file fast so that they receive a huge return. If you're a real estate investor, chances are, you qualify for deductions that will help you save big. While it's always important to talk to a professional before filing, get ahead by checking out these tax tips.
Undeniable Tax Benefits For Real Estate Investors
Long-Term Capital Gains. So you're an investor who sold his or her investment property. Great! You made a profit in the process. Great! What's not so great; however, is that the IRS will want their share of your lute. If you held that investment property for less than one year, you'll have to pay the short-term capital gains tax. This is not ideal because it means you're responsible for paying the tax at whatever your regular IRS tax bracket is. If, on the other hand, you held your investment property for over a year, you will pay the long-term capital gains tax. Depending on your taxable income, you may not have to pay any additional taxes on that investment win. If you do fall under a higher income tax bracket, you'll pay a little in taxes; but even the highest bracket is only taxed up to 20 percent of their gain — not bad after making a significant profit.
Depreciation. Oh depreciation, the passive income property owner's best friend. As with any business, a business owner can deduct the depreciation on materials that break down. Office supplies, like printers and computers (items that actually lose value over time), can be partially deducted every year until their lifespan, which is a number determined by the IRS, ends. The IRS has determined that the lifespan of a piece of a residential real estate is 27.5 years. This means you can deduct the value of your building for almost 30 years even though the value of your property is most likely increase in value! Plus, anything that actually does break down (i.e. maintenance issues) can be written off separately! Investors love this tax loophole because although the cost is deducted, the loss never really occurs.
Appreciation. Tax breaks for depreciation and tax breaks for appreciation! Has the IRS been a real estate investor's best friend all along?! Let's not get ahead of ourselves. If you decide to buy and hold an investment property for a longer period of time (like Warren Buffet says, "my favorite holding period is forever") you can grow your net worth without being a tax. When you sell a piece of real estate, you wind up paying transaction fees, commissions, and taxes. Avoid these expenses — and taxes — while your real estate appreciates!
1031 Exchange. Long story short, the 1031 Exchange allows investors to avoid paying the capital gains tax so long as they put the profit the made during the selling process into another piece of real estate. We broke down the 1031 Exchange in extreme detail, here.
Avoid FICA. If you're a passive income investor, the rental income you make is not subject to social security and Medicare taxes (aka FICA). While this won't save investors loads of cash, it is still an undeniable benefit. And think about it this way: those who work 9 to 5 jobs pay about 7.65 percent of their salaries in FICA taxes; 15.3 percent if you're self-employed! Look at it this way, if you're making a regular salary of $100,000, the IRS will take $7650 from your profit in the form of FICA taxes. But if you made $100,000 in rental income, you keep every last penny.
Self Directed IRAs. A 401k plan is a great tool many people use to save for retirement. But if you're the goal is financial freedom, you may want to consider a self-directed IRA. Putting your savings into an IRA allows you to use that money to invest in real estate (401k style retirement plans only allow more traditional investments like stocks, bonds, mutual funds, etc.)
Deductions. Rental property owners can deduct almost all the expenses they pay to manage the property: from mortgage interest to the printer paper, you use. Meals, travel, and other similar expenses are also deductible so long as they are related to the business. Let's say you drive a few neighborhoods over to check on your rental property and swing by the mall on your way home. You can deduct your mileage from the whole trip using the IRS standard mileage deduction. Just be sure to keep track of all you do that's related to your business throughout the year so that you save as much as possible.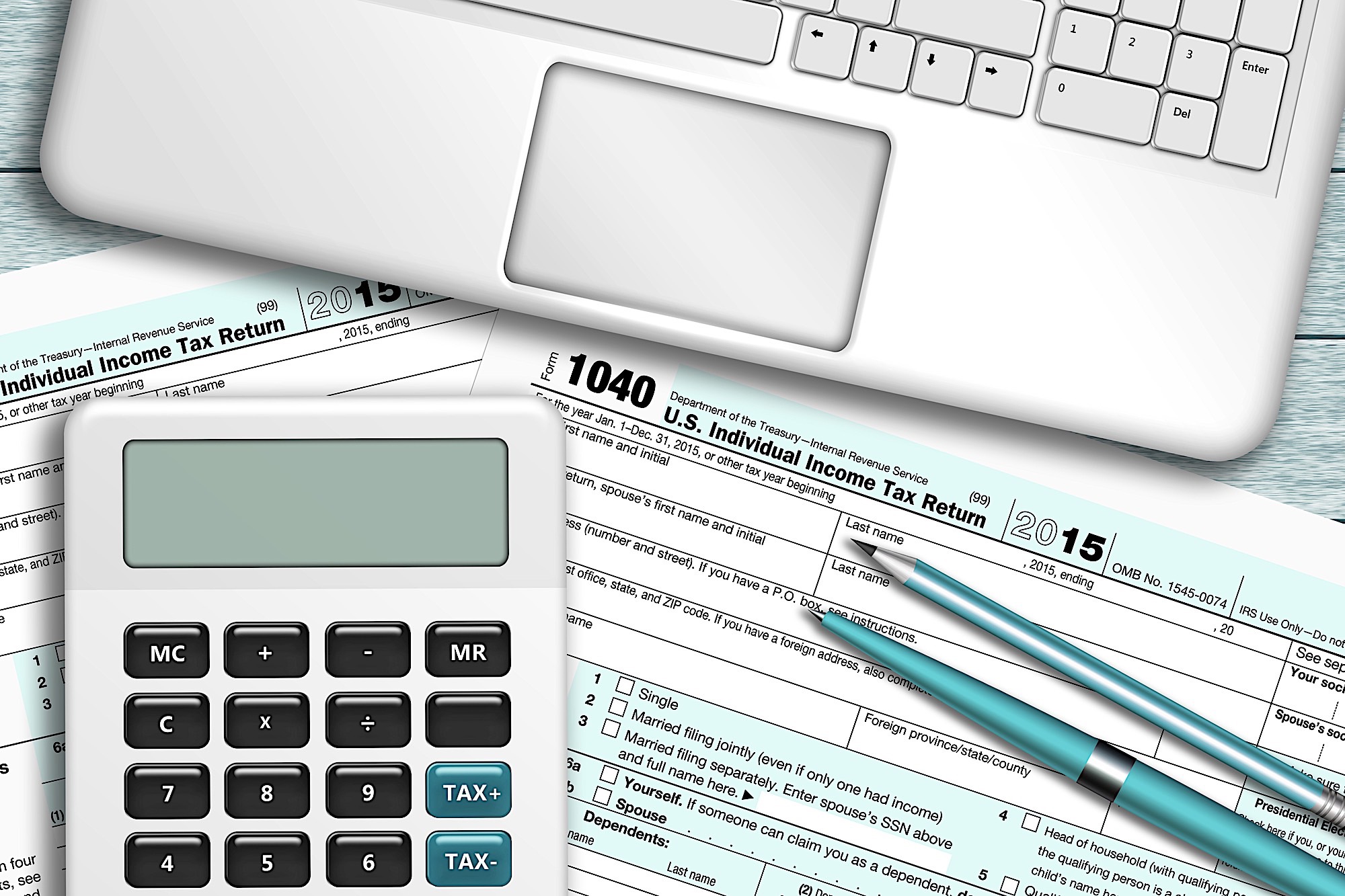 7 Tax Saving Tips Investors Should Take To Heart
Use A CPA. I cannot emphasize this tip enough. Real estate investors can save big time during tax season; however, the process is not a simple one. With so many loopholes and deductions, a CPA (Certified Public Accountant) will work his or her magic to make sure you get back every penny you deserve. Reach out to other investors in your market to find a CPA who specializes in real estate deductions. While it does cost money to work with a CPA, the amount of money you'll get in your return will be well worth the spend.
Own A Passive Income Property. Real estate rehabbing, wholesaling properties, investing in REITs, and private lending are all wonderful ways to invest in real estate. But if you truly want to save big come tax season, there's no better way to do so than to purchase a rental property. As mentioned above, you can deduct the depreciation of the property (not the land) over 27.5 years even though the value of the property is more than likely increasing! The best part is, you aren't paying any tax on the appreciation so long as you don't sell.
Get Organized. If you want to get back the amount of money you deserve this tax season, you'd better make it a priority to get organized. If you get back a huge return and wind up being audited by the IRS, you better believe they are going to want to see every receipt, every document, and every piece of proof you have to demonstrate every one of your business endeavors. If the organization isn't your "thing", you either need to change or you need to hire a bookkeeper or assistant. Online tools — like Quickbooks — are a great way to manage your expenses and access them easily.
Differentiate Between Short And Long-Term Investments. When first jumping into the tax savings game, start by separating your long and short-term investments. Note that short-term investments are those that you've held for one year or less and long-term investments are everything else. For example, wholesaling, rehabbing, and flipping typically fall under the short-term investment category while buy and hold properties are typically long-term investments. Ask your CPA to help you figure out which entity structures are right for you and your investments.
Track Your Expenses. In order to qualify for the biggest tax breaks, it is necessary to track each and every expense. If you're not sure whether or not a certain expense is, in fact, a deductible, track it anyway and figure it out later. Chances are, it will help you save even more. A few examples of expenses to track are the cost of appraisal fees, business cards, commissions paid, advertising signage, escrow fees, insurance, vehicle expenses and more.
Go Digital When people think about tax season, they typically conjure up images of overly stressed small business owners scrambling through old shoe boxes full of disorganized receipts. Avoid this trap by going digital. Tools and apps like MileIQ, Evernote, and Mint and great for bookkeeping as they allow users to categorize expenses and even take notes on specific inputs. Switching to a digital organization system will save you time, money, and endless headache.
Think Green If possible, sprinkle environmentally friendly features and appliances throughout your rental properties or rehabs and watch the tax breaks come! Owners can deduct the cost of energy-efficient improvements that are installed in part of the interior lighting system, heating, ventilating, and air-conditioning system, hot water system, or building envelope so long as the upgrades reduce the total annual energy costs associated with the structure by 50 percent or more.
-Tax Tips Real Estate Investors Should Know This Year